About Us
We're guessing you're here because you want your jewelry to be as stylish and empowering as the rest of you.
♡
Sophie Blake NY is a female-led business. A jewelry and lifestyle brand for the chic and artful soul. With the motto of "quality over quantity", we believe jewelry is as sentimental as it is empowering. With over 10 years of design and styling experience our brand works with local and international production facilities that are committed to fair wages and preserving traditional jewelry making techniques. We want you to celebrate your special milestone or simply treat yourself with something that shows your confidence and speaks to your style. 
 Our creative process starts with Sophie's personal inspirations from her travels around the world, with focus on contemporary art and design. Every piece is expertly handcrafted sustainably with recycled silver and micro-plated with a 14k gold finish, rhodium or hematite (gunmetal), with an emphasis on durability and versatility. 
The small wins in life matter just as much as the big ones. Sometimes sharing those wins can help inspire and motivate!
Here is a timeline we've put together for you on some of our big milestones as a female-led brand so that you can get to know us better and learn more about our journey.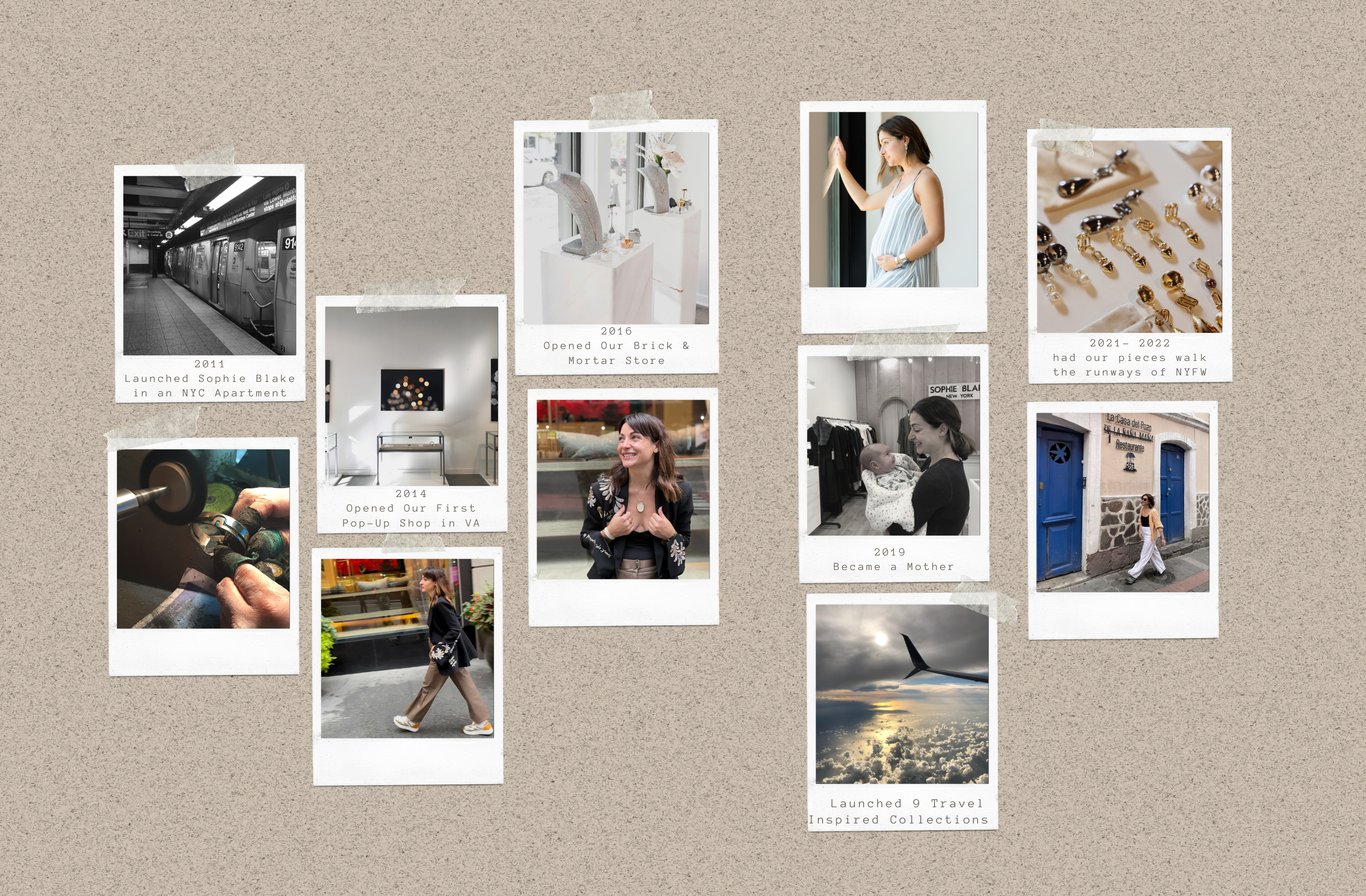 First impressions are everything, from the luxurious boxes to the soft protective pouches. We want you to feel the Sophie Blake experience as you unbox your purchase. We also offer a 1-year warranty with a purchase of $150 or more and no-charge repairs. We invite you to explore the SBNY line and choose the perfect piece that's just right for you.